Drug Crimes
Finding a Drug Charges Criminal Defense Attorney in Los Angeles, CA
If you've been accused of a crime where drugs are involved, you may be facing hefty fines and lengthy jail times. Drug crimes range from simple possession of a controlled substance to large scale manufacturing and transportation of narcotics. It doesn't matter if you've been caught with one pill that wasn't prescribed to you or have been accused of causing a serious accident while under the influence of synthetic drugs, you need a dedicated criminal defense lawyer who understands that defending drug charges is different than other types of law.
Hiring a drug crimes lawyer is one of the most important decisions you will ever make. William Kroger and the Kroger Law Group have the extensive experience you can rely on to defend the charges against you and stand by your side until you reach the best result possible in your case. We understand how difficult it is to find the best drug lawyer in California, and we know you have plenty of options. That's why we offer a free, confidential consultation in our Beverly Hills office. Set up a meeting by calling 323-655-5700 or by messaging us today.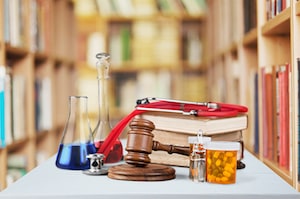 At Kroger Law Group, our dedication to defending drugs and narcotics charges does not stop when we leave the office or the courthouse. The Kroger Criminal Defense Resource Center houses an extensive online collection of articles and interviews on drug crimes and defenses. We encourage you to read through the resources here and elsewhere. Knowing about the rights guaranteed under California and federal law is the first step in protecting yourself and your loved ones. We are always adding to the resource center, and we welcome suggestions for new topics.
Controlled Substances in CaliforniaMarijuanaSynthetic DrugsPossession of Drugs or Controlled SubstancesDrug Prescription LawsManufacturing Drugs and Controlled SubstancesSelling and Distributing Drugs or Controlled Substances
Do not wait to contact us if you have an active case. Even though we have this resource, you should still take advantage of our offer for a free consultation about your case as soon as possible. Evidence and potential witnesses may be lost if you wait too long to begin the investigation of your case. It doesn't matter what time it is. Call us at 323-655-5700 or message us now.