Drug Addiction and The Law
Drug Addiction from a Criminal Perspective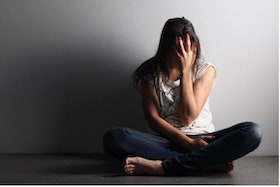 Drug addiction is a condition that carries severe consequences. It not only wears down the mind and body of an individual, but oftentimes will also carry legal consequences with it as well.
Drug use is commonly associated with a variety of criminal offenses that could fall in line with:
An individual who commits acts to feed their addiction such i.e. burglary, robbery, and more
Actions that are directly involved to acquire drugs or the sale of drugs
The association with known drug offenders or with specific drug markets
Situations that fall in line as the result of consistent drug abuse ranging from domestic, sexual, and physical forms of abuse
Vehicular charges that result in drug abuse i.e. DUI, DWI, and more severe consequences such as vehicular manslaughter, property damage, and more
While carrying a hefty consequence in their own right, these charges also carry the burden of a lifelong mark against your name. The conviction of a crime that falls in the category of drugs becomes a permanent record that unfortunately follows and impacts during key times of life.
Specifically, during employment checks, a drug-related offense can cause an employer to hesitate to hire an employee out of fear that previous addiction problems will impact their working capability.
Another example is that in the pursuit of acquiring a home, a drug offense can significantly impact securing a loan on account of some financial institutions immediately denying an application due to criminal history.
Legal Consequences of Drug Addiction
Drug addiction impacts the mental clarity of an individual and leaves them in a position where they are not only vulnerable, but they are also irrational. This behavior takes the ability to govern ourselves in a controlled manner and replaces it with the possibility of the unpredictable, and the unpredictable often being a poor and unwanted outcome.
These outcomes have harsh consequences. The legal consequences for drug addiction and acts linked to the behavior are:
Heavy fines that vary based on the acts committed
The possibility of incarceration. Depending on the offense committed jail time might be unavoidable, which in turn leads to additional fees and restrictions that can drastically impact the quality of one's life.
Legal fees to defend the actions involved with the offense
A legal mandate that an individual is placed into treatment for the drug use/addiction that is currently causing the problems
Consider Your Options
Drug addiction is more than just a criminal mark, it's something that can drag the most successful people into a position of submission. The acquisition of the right council is paramount in defending against charges brought against you, and with that in mind, certain choices can bring even more substance to your defense.
Consider the possibility of looking into a potential treatment for the addiction you face. Whether this is attending meetings, or placing yourself into an in-patient facility, not only will this help treat the core of the problem, it will also help in your defense when the time comes.
Protect Your Rights With an Effective Los Angeles Defense Attorney
Drug addiction is a literal poison to the life of many worldwide. On account of it falling under the line of a criminal scope, securing the right defense attorney can mean a drastic difference in the outcome of your set of circumstances.
William Kroger has invested well over 20 years into the practice of defending and protecting the rights of his clients. While legal proceedings often bring forth a helpless feeling, William Kroger can take your set of circumstances and create a clear path to a brighter future.
Drug addiction has several components that impact the sentencing proceedings, and as such there are many alternatives to how a case can be resolved. Allow William to help secure the best possible outcome for your situation by contacting his office at (323) 655-5700 or online by clicking here.
Initial consultations are free of charge.