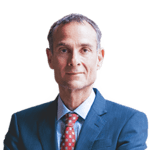 William S. Kroger
Number One Recommended Criminal Defense Lawyer in Los Angeles
Download VCard
Phone: 323-655-5700
Fax: 310-276-0563

8888 W Olympic Blvd #204
Beverly Hills, California 90211
Landing Court Victories for Over 25 Years
95 Percent Success Rate on Cases Taken by Attorney William Kroger
William S. Kroger is a top criminal defense attorney in California and is known for his exceptional skills in representing clients facing serious criminal charges. Mr. Kroger has dedicated his career to helping people caught up in criminal prosecution. Because of his knowledge and experience, Attorney William Kroger can devote his time to delivering superior representation to each of his clients.
Mr. Kroger understands the legal system and the intricacies involved in trying criminal cases, with results that bring great peace of mind to his clients in their time of need. He is committed to providing comprehensive counsel tailored to each client so they can resolve their case with the best possible outcome.
Decades of Criminal Defense Experience
Approaching Every Case with a Fierce Commitment to Justice and a Deep Understanding of the Law
William S. Kroger is a highly successful Los Angeles criminal defense lawyer because he has been practicing exclusively criminal defense law for over 30 years. Attorney Kroger has a history of success in and out of court. The formula is simple:
Be a skilled negotiator and be able to bring the fight to the prosecution, the judge, or a jury. When the charges against you don't advance justice, Mr. Kroger can save you time, money, and your reputation.
If your case goes to trial, William Kroger is that lawyer who is not afraid to take tough cases. He is the unwavering ally who will stand by your side every step of the way and challenge powerful adversaries. When your life, liberty, and reputation are on the line, nothing is more important than having a fearless and relentless advocate in your corner.
100 Percent Dedicated to Criminal Defense
Even as a young lawyer, William Kroger knew that he did not want to work as a prosecutor and put people in prison. A lot of high-profile criminal defense attorneys advertise that they were ex-prosecutors, but Mr. Kroger never understood how someone who once celebrated sending a young mother to jail could ever shift their loyalties completely. That's why Attorney Kroger has proudly dedicated his entire career to the defense of others.
The Influence of William Kroger's Upbringing on His Criminal Defense Practice
Attorney William Kroger's father was a famous physician who was also involved in law enforcement. William Kroger, Sr. played a significant role in finding kidnapped school kids in Chowchilla, California, in 1976. Growing up with a physician who had a deep understanding of the criminal mind and who was also a consultant for the FBI and other law enforcement agencies, it's no surprise that William Kroger developed an interest in criminal law.
William Kroger's father was an expert in hypnosis techniques and assisted in more than 30 cases, sometimes in conjunction with the FBI's Behavioral Analysis Unit. This exposure to the inner workings of criminal investigations had an impact on William Kroger's approach to defending his clients. He understands the methods law enforcement uses to gather evidence and build cases against defendants, enabling him to mount a strong defense and challenge the prosecution's case.
Perhaps it's in William Kroger's DNA, or maybe it's the result of growing up in a household where criminal investigations were topics of conversation at the dinner table. Whatever the reason, William Kroger has become one of the most sought-after criminal defense attorneys in Los Angeles, known for his deep knowledge of the law, his creative strategies, and his fierce dedication to his clients.
Driven to Take on the Toughest Cases
In court, Mr. Kroger approaches challenging cases with dedication and focus. Years of experience in complex criminal trials have honed his ability to think quickly, avoid obstacles, and react appropriately to changing conditions. Difficult cases can be compared to intricate puzzles, where it's essential to understand all the moving parts before taking action.
Major narcotics investigations are particularly fascinating to Mr. Kroger because of the different agencies involved and the challenge of finding the best defenses by following the trail of wiretaps, confidential informants, and GPS data. Even in a petty theft case, a careful examination can uncover important details that may have been missed by others.
Author, Expert, and Influencer
When the News Needs to Know the Law, it Asks Attorney William Kroger
Attorney William Kroger is a respected author, expert, and influencer who is frequently sought out by the news for his insights, expert analysis, and commentary on legal issues.
Mr. Kroger has been interviewed by the media and national news organizations such as CNN, CNBC, Fox News, The Los Angeles Times, and The Orange County Register as well as other national and local newspapers on topics ranging from airport crimes, drug trafficking, and money laundering to white-collar crimes and complex criminal defense cases. In addition, Attorney William Kroger has also received the 10 Best Attorneys Award from the American Institute of Criminal Law Attorneys.
Some recent articles that feature Attorney Kroger's commentary and opinion include:
Marijuana on Planes:
Guns seized at airports:
Education and Professional Associations
The University of West Los Angeles
Juris Doctor
University of Oxford, England
Certificate in Criminal Law
Pepperdine University
Bachelor of Science
William Kroger is admitted to practice in all state and federal courts in California, including:
Los Angeles
Airport Court
West Covina
Alhambra
Pasadena
Long Beach
Downey
Catalina
Inglewood
Lancaster
Glendale
Burbank
San Fernando
Santa Clarita
Torrance
El Monte
Compton
Whittier
East Los Angeles
Pomona
Orange County
Bakersfield
San Diego
Imperial County
Ventura
Santa Barbara
Central District of California
Southern District of California
Northern District of California
Eastern District of California
Mr. Kroger can also represent clients in other jurisdictions on a case-by-case basis in the following federal district courts:
District of Alaska
Northern District of Georgia
Middle District of Florida
Western District of Michigan
Southern District of Mississippi
District of Nevada
Eastern District of New York
Southern District of Texas
Western District of Texas
District of Utah
Western District of Wisconsin
District of Wyoming
The following state courts have also admitted Mr. Kroger to practice pro hac vice:
Maricopa County, Arizona
Kingman County, Arizona
Henry County, Georgia
Citrus County, Florida
Council Bluffs, Iowa
Dawson County, Nebraska
Professional & Bar Association Memberships
American Bar Association
Los Angeles Criminal Courts Bar Association
California Attorneys for Criminal Justice
National Organization for the Reform of Marijuana Laws
California chapter of the National Organization for the Reform of Marijuana Laws
National Association for Criminal Defense Lawyers
Association of Federal Defense Attorneys
International Criminal Law Association
Contacting Attorney William Kroger
If you call our number, you will probably reach Jasmina or Jeffrey who will ask a few questions about your case. We focus on criminal defense, so this is one way to make sure you have a case where we can help. If so, you'll be transferred to me or I'll be sent your number and will call you back as soon as I can.
If you use our contact form, everyone in the group gets your message at the same time. We have an unwritten rule that the first person who can respond does, sometimes within minutes.
Every day, we review all of the calls and messages to make sure everyone has been called back.
After we talk to you on the phone, we can set an appointment for you to come into the office to meet us and get started on your defense.