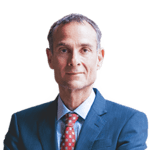 William S. Kroger
Download VCard
Phone: 323-655-5700
Fax: 310-276-0563

8888 W Olympic Blvd #204
Beverly Hills, California 90211
Criminal defense attorney William Kroger has dedicated 100% of his career to helping men and women caught up in a criminal prosecution. He regularly defends clients in courts including Los Angeles Criminal Court (CCB) Airport Court, East Los Angeles Court, and Alhambra.
Experience Helping People Like You
Every day in court, I work to place checks on the power of the prosecution. I am honored to defend each one of my clients, no matter what crime they are accused of or where they come from.
Sometimes the best results in a criminal case can come from meeting with the prosecutor and convincing them that the charges against your client don't advance justice. Other times, we have to take our best cases to trial by a jury. Since I started practicing around the Los Angeles area in 1997, I've developed working relationships with many others in the criminal court system, including judges, district attorneys, court clerks, and other lawyers. My clients benefit from my years of experience developing effective strategies for a successful result.
Personal Attention When You Need it Most
Lawyers sometimes talk about "routine" cases like they are no big deal, because we aren't the ones facing a criminal conviction or jail time. But each of my clients is facing one of the most important challenges in their life. That's why every client gets my personal attention, and I make sure to review every case myself. I worry about my clients. I make follow-up phone calls and meet with families to explain what is going on in the case or what we can expect at the next court hearing.
People can turn to me for support when they are in court for the first time. I still remember standing up in court with my first client. I don't know who was more nervous, him or me. Thinking about how I felt that day it reminds me of how frightening court can be for my clients.
100% Dedicated to Criminal Defense
Even as a young lawyer, I knew that I did not want to work as a prosecutor and put people in prison. Though I saw some big-shot criminal defense attorneys advertise their work as ex-prosecutors, I never understood how someone who once celebrated sending a young mother to jail could ever shift their loyalties completely. That's why I have proudly dedicated my entire career to the defense of others.
Driven to Take on the Toughest Cases
In court, I tackle the challenging cases with the same dedication and focus I use as an expert skier and ice climber. I have become confident enough to ski down any double black diamond ski run you put in front of me because my years of training honed my ability to think quickly, avoid unnecessary obstacles, and react appropriately to changing conditions. Complex criminal cases and trials give some of the same challenges.
In complex drug cases, there are so many moving parts that you have to understand before taking action. Major narcotics investigations may scare some drug lawyers, but I find the way that the different agencies work together is fascinating. Often the best defenses come from following the trail of wiretaps, confidential informants, and GPS data to find that there is nothing to support the initial allegation. If the best-trained FBI agent can mess up on a multi-million dollar investigation, imagine what we can find if we look closely at a petty theft case.
Contacting the Kroger Law Group
If you call our number, you will probably reach Karina or Jill who will ask a few questions about your case. We focus on criminal defense, so this is one way to make sure you have a case where we can help. If so, you'll be transferred to me or I'll be sent your number and will call you back as soon as I can.
If you use our contact form, everyone in the group gets your message at the same time. We have an unwritten rule that the first person who can respond does, sometimes within minutes.
Every day, we review all of the calls and messages to make sure everyone has been called back.
After we talk to you on the phone, we can set an appointment for you to come into the office to meet us and get started on your defense.
With over 20 years of experience as a practicing attorney, I have been called to bring my skills and abilities to cases in many courts. I am admitted to practice in all state and federal courts in California, including:
Los Angeles
Airport Court
West Covina
Alhambra
Pasadena
Long Beach
Downey
Catalina
Inglewood
Lancaster
Glendale
Burbank
San Fernando
Santa Clarita
Torrance
El Monte
Compton
Whittier
East Los Angeles
Pomona
Orange County
Bakersfield
San Diego
Imperial County
Ventura
Santa Barbara
Central District of California
Southern District of California
Northern District of California
Eastern District of California
I am also proud to represent my clients if they find themselves in other jurisdictions. On a case-by-case basis (pro hac vice), I have been admitted to and practiced in these federal district courts:
District of Alaska
Northern District of Georgia
Middle District of Florida
Western District of Michigan
Southern District of Mississippi
District of Nevada
Eastern District of New York
Southern District of Texas
Western District of Texas
District of Utah
Western District of Wisconsin
District of Wyoming
The following state courts have also admitted me to practice pro hac vice:
Maricopa County, Arizona
Kingman County, Arizona
Henry County, Georgia
Citrus County, Florida
Council Bluffs, Iowa
Dawson County, Nebraska
Education
J.D., Univ of West Los Angeles
Jurisdictions Admitted to Practice California

Professional & Bar Association Memberships
American Bar Association
Los Angeles Criminal Courts Bar Association
California Attorneys for Criminal Justice
National Organization for the Reform of Marijuana Laws
California chapter of the National Organization for the Reform of Marijuana Laws
National Association for Criminal Defense Lawyers
Association of Federal Defense Attorneys
International Criminal Law Association