California Three Strikes Law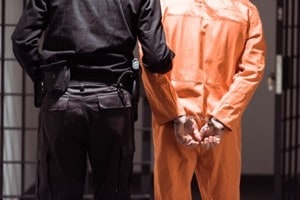 California's "three strikes" law is a harsh sentencing strategy implemented in 1994 in order to increase punishment for habitual offenders. Under this law every violent or serious felony is counted as a strike, with the motto being, "Three Strikes And You're Out." Receiving two strikes doubles your prison sentence, and upon getting a third strike—meaning a third felony—it's common for the judge to basically lock you up and throw away the key. If you've been arrested in Los Angeles and are facing a "strike" under the "three strikes" law, you might be looking at life imprisonment, which is why it's crucial to speak to an aggressive and experienced attorney as soon as possible. Give the Law Offices of William Kroger a call at (323) 655-5700.
What is the Three Strikes Law?
The "three strikes" law works in layers and is defined under Penal Code Section 667 . A defendant who is convicted of a new felony and who already has one "strike" (a prior violent or serious felony) has to go to prison for twice the sentence time. So if he/she was sentenced to three years in prison, he/she now has to do six. The defendant also has to serve 80% of the sentence, unlike non-strike prisoners who can usually get out after doing 50% of the time. He/she is also not eligible for probation. Someone with two or more "strikes" is looking at a sentence of 25 to life in prison.
You are facing a "third strike" if you have two prior convictions for serious felonies on your record, and you are currently charged with a new serious felony. In the case that you have two serious priors, but your current charge is not a strikable offense, you will have to do double time. Examples of serious felonies include murder, rape, kidnapping and arson.
Proposition 36 and Appealing a Three Strikes Sentence
With the passing of Proposition 36 in 2012, the "three strikes" law was reformed so that you could only apply the third strike on a very serious felony, such as assault with a deadly weapon. Prior to that many people were being sent to life in prison for drug possession, theft, and other smaller felonies. Since then many inmates have been able to appeal their sentences, and qualify to be released early or immediately.
Legal Defenses for Three Strikes Law Charges
The most favorable outcome in the case of the "three strikes" scenario is beating your newest case so that the strike is not applied. The next best thing is to reduce the charge from a felony to a misdemeanor, so we can take out "three strikes" law from the equation altogether, since it only applies to felony cases. Lastly, we can try to get the judge to take out one of the previous strikes against you, so that the new case would only count as a first or second strike. The judge can take your history and the facts of the current case into consideration, and may decide to remove a prior strike if he/she doesn't believe that you should be treated as a strike offender.
Contact a Los Angeles Criminal Defense Lawyer
At Kroger Law we believe in rehabilitation, not unnecessary punishment. The "three strikes" law has many downsides to it, such as overcrowding of prisons and targeting minorities. When this law went into effect, many people didn't understand what they were voting for. The law talked about putting away repeat rapists and murders, but didn't make it clear that someone charged with non-violent crimes such as stealing, or drug related crimes, can be sent to do life in prison.
If you have been arrested in Los Angeles and are facing a "strike" under the "three strikes" law, it's imperative that you get the help of an experienced attorney. Although this law has been somewhat reformed, it is still extremely harsh and can cost you a sentence of life in prison. Call our office at (323) 655-5700 today to see how we can help.