Money Laundering & Cryptocurrency
Cryptocurrency/ Money Laundering Drug Sales
What is Money Laundering?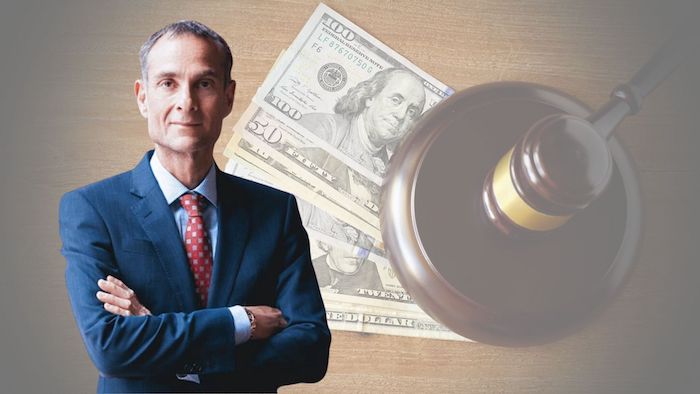 The process of money laundering in California is described as the attempt to disguise criminally obtained proceeds through a complex scheme of transactions or even the physical relocation of cash in order to leave the impression that the proceeds were obtained lawfully. It should be noted that tax-evasion is a form of money laundering. Kroger Law's Money Laundering & Cryptocurrency Attorneys are well equipped with knowledge regarding pertinent money laundering laws that are used to prosecute the money laundering of illegal drug proceeds and other criminal proceeds.
What Does the Law say About Money Laundering?
The following laws govern the criminal definitions and elements of money laundering:
The Bank Secrecy Act of 1970

Required financial institutions to file Suspicious Activity Reports (SARS) with investigators and report transactions in excess of $10,000.

18 U.S.C. 1956 Laundering of Monetary Instruments
Money Laundering Control Act of 1986

Made money laundering a Federal Crime

The USA Patriot Act

Provided a framework that criminalized money laundering that functioned to finance terrorism and strengthened connections between Financial Institutions and Law Enforcement.

Health & Safety Code §11370.9

Specifically, outlaws laundering money that is connected to the manufacture or sale of controlled substances
What is Cryptocurrency?
Cryptocurrency has many forms. In fact, there are over 2000 different types of cryptocurrency. More than this, however, there are more online markets for cryptocurrency than there are types of cryptocurrency themselves. The currency is defined as an intangible asset that can be transferred nearly instantly between anyone with access to the internet. For popular types of cryptocurrency like Bitcoin, Ethereum, and Litecoin, there is only a set amount of coins available. For Bitcoin––the most popular form of cryptocurrency–– there will only ever be 21 million units. No one person controls the currency, but rather, each transaction that takes place is confirmed by others on the block chain. This is why people call Bitcoin "de-centralized".
Is Cryptocurrency Used to Launder Money?
All the time. On websites like Silk Road, Silk Road 2, and Black Market Reloaded, people can order drugs to their homes and pay using cryptocurrency. Drug vendors that sell on these websites often launder money they receive via bitcoin. Since Bitcoin is not as anonymous as people think, vendors often get charged and prosecuted for both drug distribution and money laundering crimes. Given that each transaction can be its own count of money laundering, the penalties can be very harsh.
Elements of the Crime
You must conduct, or attempt to conduct a financial transaction
You must know that the property or money involved in the transaction comes from unlawful activity.
The property or money must be derived from criminal activity
The property involved that the money or property was the proceeds of a state, federal, or foreign felony.
You KNEW the money or property came from some illegal way.
What is a Transaction?
***Each Transaction can be its own count of a crime***
What are the Penalties?
For violations of 18 U.S.C. 1956:
Up to 20 years in Federal Prison
AND a $500,000 fine.

OR twice the amount involved in the transaction, whichever is greater.
Legal Defense Strategies
Case Law: United States V. Santos
Facts of the case:
Santos ran an illegal lottery service that gathered commission from each bet.
Santos was convicted of violating 18 U.S.C. 1956 Money Laundering
The prosecution alleged that Santos used the "proceeds" of criminal activities ––in this case, illegal betting­­–– to engage in transactions that supported the continuance of unlawful activity.

These transactions consisted of Santos paying off the bet-winners.

Diaz was one of these winners.
Based on his receipt of the winnings, Diaz pleaded guilty to Conspiracy to Launder Money.
Upon re-examination the court ruled that the word "proceeds" in Federal Money Laundering Law only applies to Criminal Profits, NOT mere Criminal Receipts.
Since there was no evidence that the money Diaz received came from Criminal Profits, his conviction was reversed.
Finding a Money Laundering / Cryptocurrency Defense Attorney in Los Angeles
William Kroger is a smart, knowledgeable and experienced criminal defense attorney. He represents clients who have been charged with both physical and online drug crimes, including the distribution of illegal drugs, money laundering, and possession of drugs.
William Kroger and his team of experienced criminal defense attorneys understand that if you are facing a criminal charge related to any drug crime, it can deeply disrupt your life. William Kroger is committed to your defense. His proven track record of exceptional criminal defense is your best option to defend yourself. Contact William Kroger Attorney at Law today at 323-655-5700 to discuss your case. The sooner you retain legal counsel, the sooner he and his legal team can begin work on your case.