Sodomy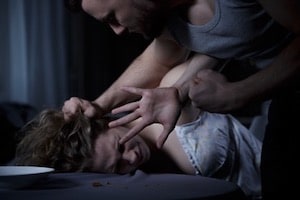 The crime of sodomy used to encompass any anal copulation act, whether consensual or not. As LGBT rights have advanced, sodomy has become legal in many states including California. But there are still certain acts of "unlawful sodomy" that are criminal. Being accused of this crime can have great ramifications on your job, you reputation, your wellbeing and can cost you your freedom. If you have been accused of sodomy, you might be wondering how you can defend yourself against the charge. Contact the Law Offices of William Kroger at (323) 655-5700 to schedule a free consultation.
What is Unlawful Sodomy?
Under California Penal Code 286 , sodomy is any sexual contact between one person's penis and another person's anus. Any penetration, no matter how minor, qualifies as sodomy, even if no bodily fluids were exchanged. Sodomy itself is no longer illegal in California, but sodomy becomes unlawful when it is done without consent or against someone else's will.
California Laws Regarding Sodomy
As of 2003 sodomy has been legalized in California with a Supreme Court case, Lawrence v Texas, which ruled that it was unconstitutional to systematically criminalize sodomy. But Penal Code 286 makes sodomy a crime if it takes place without the consent of the other party or with a minor.
There are various different sodomy offenses you can be charged with in California, from sodomy against a minor to sodomy by force or fear.
It's important to note that consent to anal sex is not possible under these specific circumstances:
The person is under the age of 18.
The person was too intoxicated to consent.
The person was asleep.
The person suffers from a mental/physical disability.
Sodomy Penalties
In the state of California unlawful sodomy is a "wobbler" crime and can be charged as either a misdemeanor or a felony.
Those charged with a misdemeanor face:
Up to 1 year in county jail.
A fine of up to $1,000.
Registering as a sex offender.
Those charged with a felony face:
16 months, two or three years in state prison.
A fine of up to $10,000.
Registering as a sex offender.
Often times sodomy charges are filed in addition to rape charges. You will be charged with a felony and face harsher penalties if you used force or threats of force or bodily injury. If found guilty, you are required to register as a sex offender.
Defenses Against an Unlawful Sodomy Charge
There are different plausible defenses for someone charged with unlawful sodomy. Based on your case, your criminal defense attorney can help you figure out what is applicable in your situation. Depending on the circumstances of your case, your lawyer may use one of these defenses for your case:
The act was consensual.
It's a false accusation.
It's a case of mistaken identity.
There is not enough evidence.
Contact A Los Angeles Criminal Defense Attorney
Being accused of any sex crime is a very serious matter. You freedom, your livelihood and your reputation are all on the line. The stigma of being found guilty of sodomy can negatively affect you for the rest of your life if you don't take steps to defend yourself against it. If you are here on a visa or green card then you also run the risk of being deported if convicted of a sex crime. This is why if you or someone you love have been accused of a sex crime you need a criminal defense attorney representing you. Call us right away so we can start building your defense. If you have been accused of sodomy in Los Angeles, contact the Law Offices of William Kroger for a free consultation at 323-655-5700.