Revenge Porn: CA Penal Code 647(j)(4)
What is the Definition of Revenge Porn?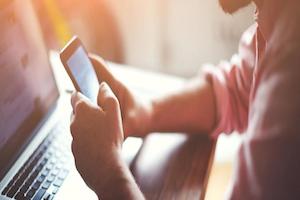 Revenge Porn is the distribution of photos or recordings of another person's private body parts when those photos or recordings should have been kept private. Revenge porn offenses usually arise in relationships that have gone sour and a person uses private photos of another to get "revenge".
Given the surge in cell-phone use over the past decade, revenge porn is a crime that as seen a significant uptick. It is important to find a cyber-criminal defense attorney like Bill Kroger that is well versed in the nuances of the law as they pertain to cyber-crimes.
What Does the Law say About Revenge Porn?
California Law was officially changed in 2013 to accommodate for revenge porn offenses. Specifically, Penal Code section 647(j)(4) was added to make the distribution of explicit photos of another person ––that should have been kept private––against the law.
United States Federal Law (Title 18, United States Code, Section 2261A) addresses the "use of any interactive computer service" to cause emotional distress, fear of bodily harm, or death to the person. Cyberstalking is a broader charge that you may face if you distribute revenge porn.
If the victim is your spouse or intimate partner, it is possible that prosecutors will also charge you under California's Domestic violence This may incur additional punishment.
What are the Elements of a Revenge Porn Offense?
In a revenge porn case, the prosecutor needs to prove ALL of the following elements
The person intentionally distributes the image or recording
The image or recording was of another person's intimate body part or they are depicted in a sexual act.
The person depicted and the person who distributed the depiction agreed or understood that the depiction should have been kept private.
OR, the person should have known that the depiction should have been kept private.

The person distributing the depiction that the distribution of the image would have caused serious emotional distress.

The person depicted did suffer serious emotional distress.
What is the Definition of "Revenge Porn Distribution"?
A person intentionally distributes an image if:

They personally distribute it themselves; or
They cause another person to distribute the image.
What is the Definition of an "Intimate Body Part"?
An intimate body part includes any portion of a person's:

Genitals
Anus
A female's exposed breast
That is uncovered or visible through clothing.
What are the Penalties?
First time offenders:
Fine not more than $1000
County jail for not more than six months.
Fine & County Jail.

The possibility of probation.
Second time offenders or if the person depicted was a Minor:
Imprisonment in the county jail for up to one year;
A fine of up to $2,000;
OR both the fine and imprisonment.
*You may also be prone to civil damages on behalf of the person who suffers harm for defaming their reputation*
Legal Defense Strategies: How We can Help
William Kroger is a knowledgeable and experienced Los Angeles criminal defense attorney who represents clients charged with various cyber-crimes, including revenge porn offenses.
His team of experienced Los Angeles criminal defense attorneys understand that if you are facing a criminal charge related to any gang association, it can deeply disrupt your life. William Kroger is committed to your defense. Selecting William Kroger's proven track record of exceptional criminal defense is the best decision you can make to defend yourself. Contact William Kroger Attorney at Law today at 323-655-5700 to discuss your case.
Remember, the sooner you retain legal counsel, the sooner he and his legal team can begin work on your case.