Vehicle Registration Fraud and The Law
The Definition of Vehicle Registration Fraud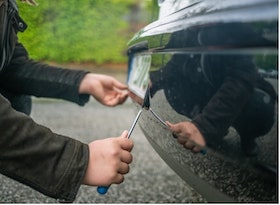 By definition of California law, in accordance with Vehicle Code 4463 CVC, it defines vehicle registration fraud as an action that carries a penalty for fraud or forgery of license plates, stickers of registration, and certification of smog tests. The infraction of this law can be charged as a misdemeanor, or as a felony depending on the severity of the acts committed.
The law has specific notations that prohibit the following:
Materials that are used for the sake of registration are not to be counterfeit, altered, or forged in any manner with the intent to defraud
Individuals are not to display or possess revoked, counterfeit, or canceled vehicle registration information with the intent of fraud
The attempt to pass any kind of fraudulent document as genuine registration materials
Examples of the kinds of crimes committed in this category of offense would be the following:
The development and creation of smog test certificates for submission to the DMV
The development and creation of registration certification, and the sale of such items in any kind of market
The theft of registration documentation i.e. stickers from another vehicle and placing said item on display on your own vehicle.
Fraud is considered an act devised to accomplish unlawful and unfair gain. Vehicular fraud is committed in an effort to make vehicles that wouldn't pass certain forms of inspection allowable on the roads, as well as an effort to evade the expense of various forms of registration.
Consequences of Vehicle Registration Fraud
Vehicle registration fraud in California has been nicknamed the "wobbler" on account of it being an offense that can fall within the criminal realm of either a misdemeanor or a felony. The criteria that has this crime fall into one or the other is clearly defined by the severity of the acts committed, as well as the intention behind the acts.
The punishment for vehicular registration fraud significantly differs depending on which charge is being brought:
Vehicular registration fraud that is being charged as a misdemeanor carries the potential consequence of a one-year jail sentence as well as a fine of up to $1,000.
Vehicular registration fraud that is being charged as a felony carries the potential consequence of up to three years of jail as well as the possibility of a fine of up to $10,000
The most valuable defense when being accused of this kind of crime is disproving fraudulent intent. Effective defense counsel will help you identify key pieces to your circumstances to help you fight your charges and evaluate your options.
Depending on the situation that you find yourself in, there may not be enough evidence to convict you, which can lead to charges dismissed, or significantly lessened.
The Value of an Effective Los Angeles Defense Attorney
Vehicle registration fraud is an offense that carries significant consequences, as well as some hefty fines. The right defense attorney can help identify flaws in the case against you, and grant you sturdy ground to stand on to achieve the dismissal or significant reduction of charges that you are facing. With the help of William Kroger, you can take what seems to be a challenging situation and find the navigation required to overcome it.
William Kroger is an established defense attorney with over 20 years in the practice of law. His knowledge of vehicle registration fraud can help take your case and give him the ammunition to fight for you.
William Kroger will fight to keep your consequences minimal, and your quality of life at an all-time high. Contact his office at (323) 655-5700 or online by clicking here.
Initial consultations are free of charge.