Immigration Consequences for Criminal Charges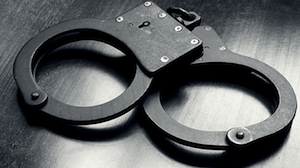 California classifies criminal charges into various categories: Felonies, Misdemeanors, and Infractions (in descending order of severity). Felonies are usually punishable by imprisonment in the state prison for a period between 16-months and 3 years, however prior records and strike offenses can change those punishments. In addition, serious crimes such as kidnapping and murder can be punished with life sentences and in extreme cases, capital punishment (Cal. Pen. Code 18(a)).
Misdemeanor offenses are usually punishable by imprisonment of 6 months. However, "gross misdemeanors" can be punishable by up to a year of time in county prison (Cal. Pen. Code 18.5).
What is a Wobbler?
A Wobbler offense is one that can be charged as either a Misdemeanor (carrying a punishment of less than one year of county jail time) or a Felony (Over a year in state prison).
The prosecutor of your case will decide how you are charged
For Example:
As a Misdemeanor Prescription Forging Charge (H&S §11368) is punishable by:
As a Felony Prescription Forging Charge (H&S §11368) is punishable by:
What is an Aggravated Felony?
Yes. In 1996, congress expanded the definition of an aggravated felony in the immigration context to include "Crimes of Violence" punishable by imprisonment of at least one year.
Pursuant to 18 U.S. Code § 16, a "Crime of Violence" is a felony that by its nature, involves a substantial risk that physical force against the person or property of another may be used in the course of a crime.
Additionally, in Lopez v. Gonzalez, the Supreme court established that an "aggravated felony". Includes any felony that falls within the Controlled Substance Act.

In other words, mere possession (usually punishable by misdemeanor) does not constitute an aggravated felony. Possession while armed, however, does.

The court also held that an aggravated felony can apply to violent crimes within both State & Federal law.
What Affects how the Prosecutor Will Charge Me?
Your criminal history
The facts of your case
Political pressure
Internal policy
How Can Criminal Charges Affect my Immigration Status?
Under federal law, convictions of certain crimes can make a foreign national deportable. Specifically, the Immigration and Nationality act holds that there are several requirements for a crime to make a foreign national deportable:
It is a "conviction of a crime involving moral turpitude
The crime was committed within 5 years after being admitted into the United States
It is a crime that a sentence of one year or longer may be imposed for.
If these requirements are met, the foreign national may be placed in removal proceedings.
According to United States Citizen and Immigration Services, An asylum or refugee applicant who has been convicted of an aggravated felony is permanently barred from establishing the "Good Moral Character" needed for naturalization.
What is a Foreign National?
Anyone who is neither a:
Legal Permanent Resident of the country they reside in.

Also known as a "green card holder"

A Citizen in the country they reside in.
What is a Crime of Moral Turpitude?
The term, "Moral turpitude" is not precisely defined in the law.
However, the 9th circuit Federal Court of Appeals has defined crimes of moral turpitude as, "crimes that involve either fraud or 'base, vile, and depraved conduct' that 'shocks the public conscience" (Navarro-Lopez v. Gonzalez).
Some examples include:

High speed flights
Failure to register as a sex-offender
Other than a single offense involving possession of less than 30 grams of Cannabis.
Certain Firearms offenses
Human Trafficking crimes
Treason
Espionage
Legal Defense Strategies: How We can Help
William Kroger is a smart, knowledgeable and experienced criminal defense attorney. He represents clients who have been charged with various misdemeanors and felonies including domestic violence, drug charges, and other firearms offenses.
William Kroger and his team of experienced criminal defense attorneys understand that if you are facing a criminal charge related to any drug crime, it can deeply disrupt your life. He understands the immigration implications of different types of felonies and misdemeanors.
William Kroger is committed to your defense. His proven track record of exceptional criminal defense is your best option to defend yourself. Contact William Kroger Attorney at Law today at 323-655-5700 to discuss your case. The sooner you retain legal counsel, the sooner he and his legal team can begin work on your case