Paul J. Cohen
Criminal Defense Attorney Paul J. Cohen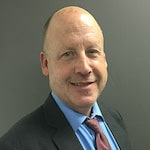 Download VCard
Phone: 323-655-5700
Fax: 310-276-0563

8888 W Olympic Blvd #204
Beverly Hills, California 90211
Certified Criminal Law Specialist
Experience and Specialization Make a Difference in Criminal Defense
Attorney Paul Cohen has been practicing criminal law for over 30 years and has a reputation as one of the most knowledgeable and respected attorneys in California.
Having successfully completed over 250 jury trials, Mr. Cohen has vast experience in defending clients charged with all types of crimes including complex narcotics cases and people accused of murder.
Mr. Cohen was previously designated as a Certified Specialist in Criminal Law by the State Bar of California Board of Legal Specialization. Only attorneys who have demonstrated comprehensive experience in criminal law can become certified specialists. In addition, lawyers must have favorable evaluations from other attorneys and judges who are familiar with an attorney's practice of law to pass certification.
California Death Penalty Qualified Attorney
Trusted to Represent the Most Serious Crimes in California
Attorney Paul Cohen has handled over 25 murder trials where the defendant was eligible to receive the death penalty. In these delicate cases, where the client's life is in the hands of their attorney, only qualified trial lawyers can represent defendants in trials where the death penalty is a possibility.
In order to receive qualification to represent someone facing the death penalty, an attorney must have the following credentials:
Experienced in practicing law for at least five years
Served as counsel in a death penalty-related case filed in the California Supreme Court, an Appeals Court, or a Superior Court
Have completed at least eight appeals as legal counsel in jury trials with serious felony charges
Familiarity with practices and procedures of death penalty cases
Demonstrated proficiency in issue identification, research, analysis, writing, investigation, and advocacy of criminal defendants
Be recommended by two attorneys familiar with the lawyer's qualifications and performance.
California Narcotics Association
Prior to becoming an attorney, Mr. Cohen worked as a Police Officer for the Glendale and Santa Monica Police Departments. During his law enforcement career, Mr. Cohen made over 400 undercover drug buys. This experience gave Attorney Cohen unparalleled insight into criminal law and how to better defend people when charged with a crime in California.
While in law enforcement, criminal defense attorney Paul Cohen became a member of the California Narcotics Officers Association, where he received extensive formal training in the manufacture, use, and sale of illicit drugs. In addition, Paul received formal training in surveillance and all manner of undercover investigations which now helps Mr. Cohen discover evidence issues in criminal cases.
Education, Training, and Memberships
Mr. Cohen received his law degree from the University of West Los Angeles Law School. Before attending law school, Attorney Cohen graduated from San Jose State University, Vice Investigation School. Considered to be the best in California, the instruction and training included the study of the following illegal activities:
Cardroom investigations
Bookmaking
Prostitution
Pandering
Pimping
Animal fighting
Alcoholic beverages
Forensic computer evidence
Carnivals
Pornography
Obscenities
Mr. Cohen is a member of the State Bar of California, and the Los Angeles County Bar Association. Attorney Paul Cohen is licensed to practice law in all State and Federal Courts in the State of California. Attorney Cohen is also a Navy veteran.
Paul Cohen navigates the complexities of the legal system with experience and skill. Attorney Cohen has seen it all and done it all and specializes in fighting for the rights of those accused of committing crimes in California.