Body Worn Cameras
Body worn cameras (BWC's) are relatively small devices, usually attached to a police officer's uniform, used to record both video and audio of interactions between police officers and community members. As concerns over police officer conduct have grown in recent years officer body worn cameras are being used more and more by departments all over the country.
Body worn cameras can help deter excessive use of force and police misconduct such as evidence tampering, improper questioning and dishonesty. Body worn cameras are on effective tool for holding officers accountable but also for preserving evidence that may be used against a defendant in a criminal trial.
More than 80% of criminal trials now involve video evidence. Video and audio footage can be a powerful tool at trial and juries rely so heavily on it, that it is often the basis for conviction or acquittal. But video footage is by no means flawless. Sometimes the evidence shown on video isn't admissible. There are rules in place for how officers are allowed to question suspects, handle evidence, and interact in general with the public. When these rules aren't followed an attorney can motion the court to suppress evidence. If the Judge agrees that evidence should be suppressed, the evidence can't come in at trial and a jury can't see it.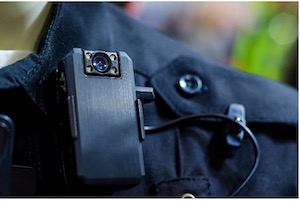 An example of this would be a defendant making admissions when questioned by a police officer. If the police officer didn't follow the proper rules for questioning a defendant, the statements made by that defendant can't be admitted at trial. It's important to have a skilled experienced criminal defense attorney review body camera footage in every case to determine what evidence, if any, can be challenged prior to a criminal trial.
When a criminal defendant is accused by police officer of saying or doing something, video footage is often the only way to verify what really happened. If the footage doesn't align with what's written in an officer's report defendants want to know if the officer has a history of lying or if this has happened before.
In 2019, California enacted the Public Records Act or "PRA" including both State Bill 1941 and Assembly Bill 748. SB 1941 and AB 748 changed the way in which police departments handle releasing body worn camera footage to the public. Prior to the enactment of these bills there were no rules or policies in place that required law enforcement agencies to turn over body worn camera footage. AB 748 established a standard requiring agencies to turn over "critical incident" footage within 45 days of a records request. With the enactment of SB 1941 and AB 748, defense attorneys are now better able to help clients obtain information that may show an officer's propensity to engage in misconduct. There are exceptions to the law, however. Exceptions allow agencies to request extensions in 30-day increments for up to one year. These exceptions can cause delays and frustration, but these laws provide avenues of obtaining information that weren't previously available.
If you or someone you know has been charged with a crime involving video evidence contact attorney William Kroger today at 323-655-5700 for a free case evaluation.