Assaulting a Police Officer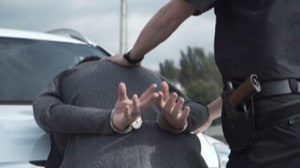 Although it is illegal to assault anyone in the United States, the penalties for assaulting an officer of the law are harsher than those for assaulting just another a civilian. Unfortunately, in the city of Los Angeles this is a very common offense, especially during stressful confrontations with the police where a person might be in shock and have trouble following a police officer's orders, which can easily escalate the situation between the two.
Assaulting a police officer is a crime that's taken very seriously in Los Angeles. Prosecutors are friends with police officers and do not take it easy on those accused of assaulting them. Therefore if you're being accused of assaulting a police officer, you need a good attorney on your side. Give the Law Offices of William Kroger a call at (323) 655-5700 to see how we can help.
Understanding Police Assault Laws in California
Penal Code Section 241(c) makes it a crime to "assault a peace officer engaged in the performance of his or her duties" if you know or reasonably should know that the victim is a peace officer.
This offense typically occurs when the police are called to a crime scene where people are already being combative towards each other. The police then get involved trying to stop the situation from escalating, but end up in a struggle with a civilian. Many times they might charge you with assaulting them as a way to justify an act of violence they committed against you during this time. That way they do not have to face consequences from their department, or be sued by you.
At times, when police are involved tensions run high. If you try to punch an officer, throw something at them, or spit on them, you will be charged with assaulting an officer. In order to be charged for this crime there needs to be some sort of force involved. You can't be charged if you simply yelled at an officer.
Penalties for Assaulting a Police Officer in California
Assaulting a police officer is a misdemeanor crime. If you are convicted of assaulting a police officer, you face up to one year in jail, and up to $2,000 in fines.
Legal Defenses for Assaulting a Police Officer
There are different ways to defend yourself if accused of assaulting an officer. For example, maybe you didn't use any force, the officer simply didn't like that you were undermining their authority and decided to overzealously charge you with assault. Or maybe the person you assaulted was not a police officer (in this case you can still be charged under the general assault law). There are also times when you had to use force as self-defense. Maybe the officer was using excessive force and you thought your life was in danger.
Another frequent defense is to show that the police officer was not performing his/her duties when they got into a scuffle with you. For example if they get a 911 call regarding someone, but the person they end up charging with assault is a neighbor, it may be a case of them not performing their duties but getting sidetracked by personal feelings. Perhaps the neighbor yelled out an anti-police slur upon their arrival and they took it personally and got into an altercation with him, instead of focusing on the original culprit.
It's not hard to get accused of committing this crime when interacting with officers, especially if they believe that you're being difficult and not following their orders. Thankfully, we now have a lot of extra evidence at our disposal, from police body cams to people with cellphone footage, and can quickly get to the bottom of what really happened during the incident.
Contact a Los Angeles Criminal Defense Lawyer
When you're dealing with a charge of assault against a police officer, you need an attorney. This is not a case against a regular civilian, and it will be taken very seriously by the prosecutor and often times a police officer's word will be believed over your word. That's why you need someone who knows how to navigate the system and get you the best possible outcome in this scenario. If you've been arrested in Los Angeles for the crime of assaulting a police officer, you need a criminal defense attorney to help you fight against those charges and avoid a conviction. Call our office at (323) 655-5700 to schedule a free consultation.