What Are the Penalties for Illegally Opening a Business in Inglewood During COVID-19?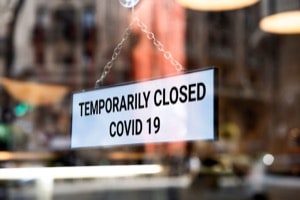 Once the COVID-19 pandemic began to hit the United States in a serious way, local and state governments all across the country began instituting emergency orders which forced non-essential businesses to close from the public. As the state of emergency drags on in Los Angeles, you may be tempted to open your business even if you are not allowed to do so.
Opening a business in Inglewood in violation of the Safer LA order is a misdemeanor and carries these penalties:
A fine of up to $1000
Up to 6 months in prison
Or, both a fine and prison time
The business' water and electric utilities may be shut off by the Deputy Mayor of Public Safety
Additionally, the California Governor's Office of Emergency Services has established that penalties and fines may also be accrued from the California divisions of:
The Occupational Safety and Health (OSHA)
The Alcoholic Beverage Control (ABC)
The Department of Consumer Affairs (DCA)
The Division of Labor Standards Enforcement
Fines from these regulatory boards vary depending on the type and severity of the related offense and may be as high as $20,000 or more.
That is the simple answer. However, the emergency orders can be confusing so we will go into further detail below.
If you are currently being faced with charges for illegally opening your business in LA due to the COVID-19 pandemic, you should call us at 323-655-5700 immediately for a free consultation. Our legal team here has a proven track record for successful defenses, and William Kroger has over 20 years of experience as a criminal defense attorney in LA. Contact us as soon as possible so we can begin preparing your defense.
What Businesses Are Considered Essential in Inglewood?
If the entire country shut down, we would soon see a dangerous shortage of goods and essential services. To prevent this, many businesses which are considered essential are still allowed to operate in Inglewood and elsewhere in LA. §5.7(vii) of Mayor Garcetti's SAFER L.A. order defines many types of businesses as essential, including:
Grocery stores, produce stands, convenience stores, and other similar stores
Restaurants, but only for delivery, carryout, or outdoor seating
Agricultural operations, such as farming, livestock, and fishing
Gas stations
Auto repair shops
Hardware supply shops
Plumbers, electricians, carpenters, and other trade work
Laundromats and dry cleaners
The list of essential businesses is too long to include, but you can see the full list here.
Even if you are an essential business, you may still face fines from regulatory boards such as OSHA if you do not follow the established safety protocols.
What Penalties Could I Face If I Open My Business Illegally During COVID-19?
You could face penalties from several different sources, so we've broken them down by section to better explain them.
Primary Penalties
There are no penalties specifically related to COVID-19 on the books. Instead, the penalties you could face come from California Government Code §8665 and LA Charter §8.77 and §8.78 and deal with violations of emergency orders.
Both §8865 in the California Government Code and §8.77 of the Los Angeles Charter outlines this charge as a misdemeanor and gives it the following penalties:
$1000 in fines
Up to 6 months in prison
Or, both fines and prison time
§8.78 of the Los Angeles Charter is related to violating an established curfew. You may face this charge in addition if you are deemed to be unlawfully conducting your business past curfew, if a curfew is currently in effect. You could face:
$1000 in fines
Up to 6 months in prison
Both fines and prison time
OSHA Penalties
The penalties you could face don't just come from the above sections, however. OSHA has been handing out penalties across the country for violations related to COVID-19. You could potentially face fines related to a number of OSHA regulations.
Among the most common is §5(a)(1) of the OSH Act of 1970, often called the "General Duty Clause." It states:
"Each employer shall furnish to each of his employees employment and a place of employment which are free from recognized hazards that are causing or are likely to cause death or serious physical harm to his employees;"
If you open your business illegally in Inglewood during the COVID-19 emergency, you could receive a penalty for each employee you involved during the activity. These penalties are defined by §17(a) of the OSH Act, and you could receive a fine of at least $5,000 and up to $70,000 per violation.
Other Penalties
In addition to OSHA penalties, the California Governor's Office of Emergency Services has also authorized:
The Alcoholic Beverage Control (ABC)
The Department of Consumer Affairs (DCA)
The Division of Labor Standards Enforcement
To further enforce the emergency orders. This means you may also be eligible to receive fines from these organizations, should they decide to penalize you.
Legal Charges for Opening Your Business: How We Can Help
With the complexity of these new emergency orders, it can be hard for business owners to know what is allowed and what is not. An experienced LA criminal defense attorney can help.
If you have been charged with a violation of any of these emergency orders related to your business, we urge you to contact us today so we can discuss the details of your case for free. William Kroger and the rest of our legal team here have decades of experience defending against all manner of criminal charges and a proven track record for having charges reduced or dropped entirely.
Having an experienced and trusted Los Angeles criminal lawyer on your side is extremely important, now more than ever. Contact us today at 323-655-5700 for a free consultation so we can begin preparing your defense against these charges.